Miami, FL, June 30, 2023 — Alpha Miner, a renowned brand within the cryptocurrency mining industry, has announced their participation as an Elite Sponsor at the upcoming Mining Disrupt 2023 Conference. The annual event, the largest of its kind, is scheduled for July 25, 2023, in Miami, Florida, and is a gathering of leading industry professionals and key stakeholders in the Bitcoin and blockchain mining industry.
Alpha Miner is recognized for its contribution to the crypto-mining industry with its robust product line including Power Supply Units for both air and immersion applications, GPU server chassis for both mining and High-Performance Computing (HPC), and a variety of cables, cooling fans, adapters, wires, and wire harnesses for mining and other applications. It also boasts a line of Ethernet and power cables that are resilient against aggressive fluid.
Established in 2017, Alpha Miner has made its mark within the industry with a focus on long-term B2B relationships, quality, service, and value of its products. They also offer to overclock power supplies for Canaan Avalon miners and Bitmain Antminer L7, among other advanced aftermarket power supplies.
As part of the Mining Disrupt 2023 conference, attendees can explore the cutting-edge solutions provided by Alpha Miner and gain insights into their approach to meeting the diverse needs of cryptocurrency miners.
About Alpha Miner:
Alpha Miner is a distinguished manufacturer of products and solutions for the crypto mining industry, established in 2017. Its product line includes Power Supply Units, GPU server chassis, and a range of cooling fans, cables, wires, adapters, and wire harnesses. Alpha Miner is committed to delivering high-quality products, services, and value to its B2B customers and is a proud member of the Bitcoin Mining Council.
Source: Mining Disrupt Press (https://miningdisrupt.com/) 
Media Contact:
Website: www.alphaminer.io.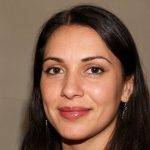 Dallin Lynch advises entrepreneurs and companies trying to enter the cryptocurrency market. Along with running a successful blog and podcast, I also talk about cryptocurrency. I like to travel, play tennis, and spend time with my family in my free time.