MIAMI, FL – July 21, 2023 – Antpool, a leading cryptocurrency mining pool, has announced its elite sponsorship for Mining Disrupt 2023, the prominent gathering of top players in the Bitcoin and Bitcoin Mining industry. The event is scheduled to take place in Miami, FL, from July 25 to 27.
Antpool's participation in Mining Disrupt 2023 highlights its commitment to improving the technology and level of human energy utilization in the cryptocurrency mining industry. The company offers a robust, transparent, and user-friendly platform, emphasizing convenient management, transparent earnings, prompt notice, and stable services.
The platform supports various earning modes including FPPS, PPS, PPLNS, and ensures automatic settlement and payout each day. It also offers an advanced account system that supports accounts, sub-accounts, and groups, enabling streamlined management of miners and mining farms. With a commitment to stability, Antpool's top technical team supports the concurrent mining of million miners through a globally distributed architecture.
Antpool has demonstrated its dedication to secure and trusted services, most recently achieving SOC 2 Type 1 compliance, reinforcing the security and protection of customer data and information. Furthermore, Antpool's collaboration with the Cambridge Centre for Alternative Finance in CBECI research further establishes its position as an innovator in the space.
With financial sponsorship from Antpool in the form of fee awards or investments, the PoW community has expanded the applications of blockchain technology and promoted the use of green energy. Antpool also supports the Ethash PoW algorithm-based chain to further decentralized applications.
At Mining Disrupt 2023, attendees will have the unique opportunity to engage directly with Antpool's team, gaining insights into their comprehensive suite of services and forward-thinking approach in the crypto mining industry.
About Antpool:
Antpool is a leading cryptocurrency mining pool offering a suite of efficient and convenient services for miners worldwide. Committed to transparency, stability, and security, Antpool provides a three-level account system for easy management, supports various earning modes, and ensures the stability of mining operations with its top-tier technical team. Antpool is dedicated to promoting the progress and development of human civilization through improved energy utilization technologies.
Source: Mining Disrupt Press (https://miningdisrupt.com/) 
Media Contact:
Website: https://www.antpool.com/home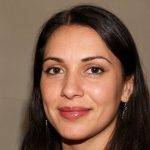 Dallin Lynch advises entrepreneurs and companies trying to enter the cryptocurrency market. Along with running a successful blog and podcast, I also talk about cryptocurrency. I like to travel, play tennis, and spend time with my family in my free time.