MIAMI, FL –July 21, 2023– BiXBiT, a leading manufacturer of immersion cooling systems for cryptocurrency mining equipment, proudly announces its partnership with Mining Disrupt 2023 as the Title Sponsor. With BiXBiT's innovative infrastructure solutions optimizing operational performance by 20-40%, the collaboration marks a significant development in the evolving landscape of cryptocurrency mining.
Mining Disrupt is the premier annual event for the Bitcoin and Bitcoin Mining industry, offering a platform for businesses, vendors, investors, and enthusiasts to converge and discuss the latest trends and technologies in the sector.
BiXBiT's robust offering features a range of solutions designed to increase energy savings, enhance equipment lifespan, and boost hash rates. Its signature product, the BiXBiT Cell, houses up to 6 ASICs, 24 GPUs, or 24 FPGAs, offering a 40% increase in hash rate while ensuring dust-free and debris-free operation. Additionally, the optional heat utilization feature turns waste heat into a valuable resource for heating homes or other needs.
To complement this, BiXBiT's thermostable, eco-friendly Coolant extends equipment lifespan, and its Rack and Container solutions offer scalability, easy maintenance, and mobile construction for industrial-scale cryptocurrency mining. Together, these features make BiXBiT an industry pioneer in the immersion cooling space.
The BiXBiT company is not just a hardware manufacturer, but also a provider of comprehensive solutions for mining operations. Their custom ASIC firmware and BiXBiT AMS online service allow for control and monitoring of equipment from anywhere in the world, ensuring optimal mining efficiency.
BiXBiT's approach aligns with the principles of the UN Global Compact, supporting sustainable development and a closed-cycle economy. With optional smart heat utilization, BiXBiT turns the heat generated by mining into a resource for central heating, hot water supply, heating of combined extract-and-input ventilation, and more.
Founded in 2016, BiXBiT has over seven years of experience in cooling computing equipment and boasts a wide range of top-quality products available in various capacities. Its commitment to providing all-around, ready-to-use solutions has seen the company continuously innovate and expand, with offices established in Poland and the creation of BiXBiT USA Corporation.
BiXBiT's participation as the Title Sponsor for Mining Disrupt 2023 signifies a major step towards a more efficient and sustainable future in cryptocurrency mining, positioning the event as a must-attend for everyone involved in the crypto mining industry.
About BiXBiT:
BiXBiT is a global leader in designing and manufacturing immersion cooling systems for ASIC, GPU, FPGA, and server hardware. They provide comprehensive solutions to maximize the efficiency and performance of mining devices, driving a revolution in the cryptocurrency mining industry.
Source: Mining Disrupt Press (https://miningdisrupt.com/) 
Media Contact:
Website: https://bixbit.io/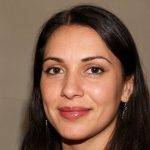 Dallin Lynch advises entrepreneurs and companies trying to enter the cryptocurrency market. Along with running a successful blog and podcast, I also talk about cryptocurrency. I like to travel, play tennis, and spend time with my family in my free time.