In recent years, the rapid development of the Fintech financial market in general, blockchain technology in particular has brought users many methods of effective and convenient transactions and investment. In particular, decentralization is increasingly focused on as many DAOs (decentralized autonomous organization) is being developed and operated. In addition to the advantages, the traditional DAO model still has limitations such as being very easily dominated on the exchanges, having no specific value for players in terms of profit, and high price fluctuations, …
E-NFT (NFT equity) was developed by Atomic Studio and launched in November 2022 to overcome those weaknesses
The Special Values ​​Of E-NFT
As the name "NFT equity", owning E-NFT means that you will become a shareholder, and directly co-own the project with many attractive benefits. Specifically, E-NFT will bring you 4 special values:
Own value: owners of E-NFT will have the right to vote for important decisions for the project that E-NFT represents;
Profit value: owners of E-NFT will be shared profits with the project during operation;
Exchange value: E-NFT can be exchanged between electronic wallets and traded on the exchange easily;
Usage value: In addition to representing the shares that the owner holds, E-NFT also has collected and used value in the project.
The mechanism of operation of the E-NFT has been carefully designed by Atomic Studio to ensure transparency ownership and stable profit for the owner. In particular, E-NFT is difficult to be dominated by third parties, thereby contributing to reducing the influence of the market's abnormal fluctuations, and creating safety in investment.
Hero Snake – The First Project To Apply E -NFT Technology
Hero Snake is the latest project launched in Herobook's vast ecosystem. The game perfectly combines NFT technology and the hunting snake game genre, using HBG tokens and built on the Binance Smart Chain (BSC) platform.
Hero Snake's gameplay is simple but creates a fun experience, therefore attracting players of different ages. Besides, Hero Snake also became the first project in the world to integrate E-NFT technology.
Hero Snake will release 2,500 NFT shares, of which 2,000 shares will be sold and 500 shares (locked within 18 months) will be distributed to the development team.
In the beginning, the entire profit will be shared for E-NFT Hero Snake owners until the breakeven. After that, profit will be divided at a ratio of 50-50 between the team and the permanent owners.
The owners of E-NFT Hero Snake will have the right to vote for changes and updates in the game. At the same time, these special NFTs also correspond to the Legendary Golden Snake in the game, helping to prove the prestigious class and creating many advantages for players in matches.
Hero Snake launched Alpha Test in December 2022. This special event of Hero Snake is welcomed by a series of interesting 5 minigames with an attractive prize structure with a total value of up to 5000$ HBG:
Fan Contest! Experience & Get Rewards: experience and receive genuine gifts
Hero Snake Share-to-Earn Program: more friends, more fun, and more gifts
Hero Snake Top Ranking: search for the "longest" snakes
You Review, We Reward: share video reviews on YouTube, and receive a profitable reward
Creative with Hero Snake: Create videos on Tiktok, and receive attractive gifts
E-NFT Hero Snake Is Well Received By The Crypto Community
The Seed Round of Hero Snake E-NFT is held from 12/12/2022 and is expected to last for 14 days. With the enthusiastic reception and participation of the Crypto community, all 500 E-NFT was sold out in just the first 30 minutes of Seed Round. This has proven the user's trust in practical applications and the potential of NFT technology.
The success of Seed Round is mainly thanks to the fact that Hero Snake is a part of Herobook's immense ecosystem. Since then, the game has inherited the technological and prestigious achievements that HeroBook has successfully built throughout the journey of formation and development. In particular, the strong, enthusiastic, and highly interactive community plays the most important role.
To express gratitude for the support of the player community as well as meet the needs of the market, Hero Snake will start the next round of the E-NFT (Private Sale):
Sale time: December 26, 2022 – January 8, 2023
Quantity for sale: 500 E-NFTs
Price: $1000/NFT
Payment currency: HBG/BNB
In particular, by participating in Private E-NFT Hero Snake, you will enjoy super attractive promotions to buy 4 E-NFT get 1 E-NFT.
With a special design mechanism, bringing many applications into practice, E-NFT technology will open a new future for the Fintech financial market. Atomic Studio has been constantly researching and developing to constantly upgrade and expand features for these superior products.
Information
Announcement https://t.me/+3s-jpZEbZvU5Yjg1
Twitter https://twitter.com/HHerocoin
Reddit https://www.reddit.com/user/herosnake_herocoin
Discord https://discord.com/channels/1037623061568045076/1037623061568045079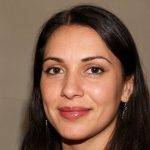 Dallin Lynch advises entrepreneurs and companies trying to enter the cryptocurrency market. Along with running a successful blog and podcast, I also talk about cryptocurrency. I like to travel, play tennis, and spend time with my family in my free time.