For those of us looking for a convenient way to plan for retirement, modern age technology is becoming more crucial to how we do so. User-friendly websites and easy-to-use apps appear to be ten-a-penny these days, offering solutions to the questions we all have regarding how to adequately plan for our twilight years.
While answers are plentiful, finding the right ones can take a little more effort. When it comes to securing our future – and those of our loved ones – being cerebral and shrewd should not be seen as bad things. And that's where Blooom comes in.
Click for Blooom Pricing and Details.
Why Blooom?
Blooom is essentially a market-leader among robo-advisors who are trying to cater to a number of services, rather than perfecting one. When it comes to the best solutions for retirement assets, Blooom focuses almost exclusively on the management of defined contribution plans. The company takes years of experience in wealth management to its client base, specializing in 401(k)s and management services for the modern age.
Starting at just $95 per year – with no minimum – Blooom provides an automated service with human support to its clients and their specified plan offerings. The emphasis on giving you a platform which is both robust and smart enough to make it as user-friendly as possible is what makes Blooom's service so appealing. From there on out, the company's algorithm identifies the funds to invest in, making trades on that information; rebalancing the portfolio as needed works to gradually become more conservative.
Prices and conditions
While 401(k) analysis is free of charge – as previously mentioned – there is an annual fee for the services. This includes account management and overall support. There are no other Blooom account fees involved, meaning that annual, transfer, or closing fees are effectively included in the monthly fee. In terms of investment expense ratios, Blooom does prioritize funds with the lowest expense ratios.
The company does not offer a portfolio mix service, meaning that qualifying investments are generally limited to 401(k)s. Blooom does prioritize index funds, and seldom use of actively managed funds. What are initially taken into account are funds already owned, however.
How Does it all Work?
Blooom effectively manages your account without taking the power and control away from you at any time. One of the best aspects of how they do things is that – rather than having to open a new account or transfer any details – Blooom can be effective with any 401(k) plan with access online. Once you have completed the necessary steps, Blooom will then make any adjustments to your 401(k) within an agreed timeframe of 30 days.
The way Blooom do this is by factoring your age at the time of agreement against your given retirement age. The focus is then on moving your account closer to the needed bond exposure which will ensure that it is aimed at stocks in your younger years, and towards bonds as you mature. In order to analyze your 401(k), Blooom will do the following:
Consider your 401(k) and remove funds incongruous to your retirement plans
Isolate the funds which will get you quicker to your goal using an algorithm which is programmed to select the best investments for you
Manually ensure that the results match your recommended 401(k) allocation
Blooom uses an algorithm in order to maintain your portfolio, but also uses advisors to double-check that everything is in order and working how it should be. Any changes made to your plan will prompt an email from Blooom, confirming what they are and providing you with an opportunity to review them.
Blooom gives you the opportunity to make amendments to your investment mix, and this does not change, even when your application has been confirmed. There is a button labeled Adjust Allocation; simply hit this button and you will then have the reign to make any desired changes. You can also make other changes, such as to your expected retirement age, by hitting Adjust Retirement.
What Makes Blooom the Right Choice?
Blooom is clear in emphasizing that you are in complete control of your 401(k) plan, and that the company simply provides expertize in the form of advice, and maintenance. Your plan trustee is always available for discussing any issues you might have with the service, and to review any changes or adjustments made to your account.
The simple service is a perfect way to handle the complexities of your 401(k), and help you to truly achieve your goals in an environment which is designed to help. Given the various robo advisors and companies out there providing similar services which are overcomplicated and put clients off.
What Blooom does best, is simplifies a service, but in a professional and succinct fashion. Long gone are the days where excessive paperwork and batty algorithms make retirement planning a time-consuming and soul-destroying chore.
Click for Blooom Pricing and Details.
Blooom Review
Read our Blooom Review to learn more about the platform.
Written by: Andrew Black
Date Published: 05/31/2018
5 / 5 stars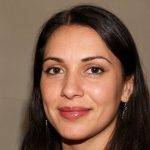 Dallin Lynch advises entrepreneurs and companies trying to enter the cryptocurrency market. Along with running a successful blog and podcast, I also talk about cryptocurrency. I like to travel, play tennis, and spend time with my family in my free time.