At Your Money Geek, we have historically been reluctant to discuss investment opportunities. 
Why?
Because it's tough for us to get excited about traditional investments.
Conventional wisdom today is to "index and chill," i.e., dump all your money in Vanguard index funds and never look at your statements. It is an investment strategy that, frankly, I just can't get on board with.
It's not that I advocate for day trading or market timing, because I don't!
Instead, it is that I am risk-averse, I am self-employed and have owned my business my whole adult life.  As a business owner, you have to compare investing in investments to investing in your own company.
For example, if I have some money to invest, should I put it into Your Money Geek to grow traffic and revenue or send it to Wall St. to be invested in other people's companies?
How I Choose to Invest My Money
When I have compared the expected rate of return of indexing vs. investing in my own companies or side hustles, indexing has so far failed to provide an enticing of enough risk-adjusted return. In other words, in a world where investing in yourself can return 20% or more, buying the whole S&P 500 for barely double-digit returns is not very sexy, especially given the risks in the market.
I have worked hard for my money, and frankly, purchasing the whole market I would be an emotional wreck, every downturn my inner monologue would be going, "You should have put that money into YMG instead."
Does that mean that I won't invest money ever?
Absolutely not!
I would like my money to grow just as much as anyone else, and it would be nice not to have to work forever. I just rather keep the bulk of my funds safe and then invest in limited opportunities where I feel the return justifies the risk.
'The Juice has to be worth the squeeze."
So for me to consider  an investment opportunity, I have several criteria I look for:
The expected ROI has to justify the risk.
Reasonable account minimums (You better believe I'm all about diversification)
Prefer it not to tied to the stock market
Prefer things that are real or have book value, i.e., land, buildings, manufacturing facilities, buildings.
Investing in Wine
Recently I learned about a new platform that checks off all my boxes and allows everyday investors to add fine wine to their investment portfolios. Vinovest is the latest company in this niche and is poised to make a significant impact in the non-traditional investment world.
Look at the growth of wine compared to other asset classes. Now that is something I could get excited about. (For a portion of my money)
What Is Vinovest?
Vinovest is an online platform to allow everyday investors to reach the fine wine investment field, an asset class that has traditionally only been available to the ultra-wealthy. It is an online platform that brings information and fine wine asset classes to investors by creating networks and partnerships with established and trusted wineries throughout the world. 
Vinovest also has created partnerships with fine wine merchants, which allows for a transparent fee structure and a global community involved in the investing and consumption of wine. These relationships and credibility add a significant degree of protection to investors.
How Do You Invest In Wine?
If you have $5,000 to invest, you are eligible to invest in fine wine! Vinovest does not require you to be an accredited investor – which opens the investment doors to just about anybody. With that out of the way, let's get into the ins and outs of investing in fine wine – and if it's something you should even do.
By establishing a Vinovest account, they help investors pick the right types of wine to invest in based on your risk tolerance. While wine itself is a diverse investment strategy for your portfolio – within the wine industry, you can further diversify your money. Vinovest has global access to many different wineries, and they independently authenticate the wine you purchase. 
To help you through the process, if you prefer, they will automatically take care of rebalancing your wine portfolio, the storage of your wine, and the insurance should anything physically happen to your investment.
When you invest in wine with Vinovest – you are not investing in an ambiguous product. You are purchasing actual bottles of wine. If you want to taste a sample of your investment, they will also send you a bottle of your wine for you to enjoy. 
Sommeliers
The first thing you need to know about Vinovest is this. They have assembled some of the best minds in the wine industry to oversee their wine selections. What makes me say that? Two words – Master Sommeliers. A Sommelier is, in the simplest of terms, a wine expert. There are four stages of training to become a Master Sommelier. Like many designations these days, there are several choices in Sommelier training. The premier organization is the Court of Master Sommeliers. Stay with me. You'll understand why this is important shortly.
The Court of Master Sommeliers awarded their first Master designation in 1969 in the U.K. Several years later (1977), the Court was recognized "as the premier examing body." The Master Sommelier is an exclusive club.  There are 269 of them worldwide, with 172 that are part of the American chapter (Source: https://www.mastersommeliers.org/about). What does this have to do with Vinovest? A lot.
The Vinovest wine advisory team includes three Master Sommeliers. And one Advanced Sommelier. This group oversees the selections of wines that go into their investment portfolios. Becoming a Master Sommelier is no joke. There are four stages to the process that include an exam at the end of each.
Candidates must complete all four levels to get the Master Sommelier Diploma. It's a prestigious club. And the team has three members, and one who is a step away. That shows a commitment to quality and a passion for the industry.
Does Wine Appreciate In Value?
Fine wine, like other alternative investments, offer returns not tied to the ups and downs of the stock and bond markets. The advantage to investors is that these assets won't rise and fall with the traditional markets. They may offer a more stable return. For one thing, you won't see prices quoted daily, weekly, or even monthly. In volatile markets, that's a good thing. Fine wine, compared to some of the alternative investments mentioned earlier, has less long term volatility.
On average, fine wine has provided an average return of 11.6% since the mid-1980s.
Correlation describes how different assets move with the market. It's used by investors to determine the mix of assets included in their portfolios. If an asset class is positively correlated (moves in the same direction up or down at the same time), it provides little diversification. Conversely, if an asset class has a low or negative correlation (moves in a different direction as other assets), it provides good diversification.
The team at Vinovest measured their portfolios' correlation in the last two market downturns. They found it to be negative, meaning it provided good diversification.
What Are The Best Wines?
According to the LIV-EX Power 100, in 2019, Armand Rousseau took the top spot of wines to invest in. If you have never heard of Armand Rousseau, don't worry – neither had I. Fortunately, there are fine wine connoisseurs that do all the legwork for us and create easy to understand investment charts.
For those of you with more experience in wines, you will be pleased to know that Vinovest employs master sommeliers and data scientists who assist with creating portfolio recommendations.
Each year, the LIV/EX produces an overview of fine wines scored in the following categories:
Total Ranking

Score

Value & Volume

Value Traded

Volume Traded

Average Trade Price

Price Performance

Unique Wines Traded
Is Wine A Good Investment?
Historical returns on investing in wine offer promising income streams. However, there are concerns about owning physical products and the security issues associated with owning property.
For instance, the company WineCare, a wine storage business in New York City, previously held fine wine for investors. In 2012 Hurricane Sandy hit the east coast and flooded the property. That caused massive losses and eventual bankruptcy. 
When this occurred, it forced the company to liquidate, leaving investors with nothing because there was no insurance on the investments. Vinovest learned from the mistakes of others and offered full market value insurance, the equivalent of FDIC insurance for your wine to protect investors from these types of disasters.
So to answer, "is wine a good investment" I would recommend against putting your whole portfolio into fine wine. However, using fine wine to fulfill some of your non-traditional investment categories may undoubtedly be a great option.
Vinovest allows for investors to approach wine in a conservative or aggressive approach and offers various wine selections to fulfill those risk tolerances.
Are There Fees?
Yes. There are fees when you invest in fine wine. Vinovest charges a fee of 2.85% that covers all of its services, including buying and selling the wine, storage, insurance, certification against fraud, and managing the wine portfolios.
If you were to go through any other traditional solution, you'd likely pay 10% to a broker or auction house. They offer no guarantees on whether the wines are authentic. You'd have to figure out your own storage solution. When you decide to sell the wine, you will pay another 10% to 20% to sell. 
Vinovest uses technology to streamline the entire process. That's why they can keep the fees at 2.85%. 
When you consider the fees charged on most traditional alternative investments, the 2.85% fee is reasonable. Though costs for alternative investments have come down, it's not uncommon for the managers to charge an annual fee plus a percentage of profits.
You don't have to worry about that here. The 2.85% per annum fee is the only fee charged.
Wine Storage and Guarantee
One of the best parts of investing in fine wine with Vinovest is its simplicity. Before they purchase any cases or bottles of wine, they certify its authenticity. Why is that important? It helps reduce the possibility of fraud in the wines they buy. Plus, they take it one step further to minimize investment risk even more.
Investors' wine is stored in their state of the art facility that provides optimal temperature and humidity-controlled conditions around the clock. Storing the wine at optimal temperatures and humidity allows the wine to age, improve in quality, and provide the best opportunity for the value to increase.
The storage facilities are in France, the U.K., Switzerland, and other spots around the world. Vinovest tells us the British royal family uses these same wine storage providers. If it's good enough for them, that means these facilities are among the best in the industry.
The team chooses the storage facilities so that they don't have to pay VAT taxes or other excise taxes when they buy or sell the wines. They only use facilities that are bonded. Using these facilities means they can offer investors a full insurance policy on the replacement value of their wines. That's a huge benefit that can provide peace of mind to investors.
Can I Sell My Wine At Any Time?
Vinovest guarantees that you are eligible to sell your investment at any time. That is unlike most other investment vehicles that require you to hold your investment for a certain amount of time.
Vinovest does not have a "lock-up period" and, if you wanted, you could sell your product immediately after purchase. They will help you find a buyer and assist in the shipping process. The time it takes to find a buyer, ship the product, and deliver your return usually takes around 4 – 6 weeks.
Can I Drink My Wine?
For those who want to enjoy their fine wine, the answer to the question is yes; you can drink any of the wines you own. You can request to have any of your bottles shipped to you for the cost of shipping.
For the wine enthusiast, it sounds like the best of both worlds.
Final Thoughts
Fine wine investing is likely something most of you reading this have never considered. You probably thought you didn't have enough knowledge. Or maybe you knew but didn't have the money you thought it took to get started and grow your collection.
The Vinovest online fine wine investing platform might be the opportunity you never knew existed. For as little as $1,000, you can join the growing list of investors in fine wine. You can watch your portfolio grow, or you can have them send you bottles to drink at any time. Though I didn't mention it earlier, another benefit of the Vinovest plan is liquidity. You can sell all or part of your portfolio at any time.
If you've ever thought you wanted an alternative investment but didn't know where to start, consider investing with Vinovest's fine wine platform. If you do, you'll get an investment that has a low or negative correlation with the traditional asset classes, requires a small initial investment, and offers competitive returns.
And what other investment option offers the opportunity to drink your profits if you so desire?
All kidding aside, I'd encourage you to take a closer look at this unique platform. We think you'll be glad you did.
Fred started the blog Money with a Purpose in October 2017. The blog focused on three primary areas: Personal Finance, Overcoming Adversity, and Lifestyle. During his time at Money with a Purpose, he was quoted in Forbes, USA Today and appeared in Money Magazine, MarketWatch, The Good Men Project, Thrive Global and many other publications.
In April 2019, Fred, along with two other partners, acquired The Money Mix website. To focus his time and energy where he could be the most productive, Fred recently merged Money with a Purpose with The Money Mix. You can now find all of his great content right here on The Money Mix, along with content from some of the brightest minds in personal finance.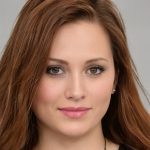 I have been following the cryptocurrency industry for over 5 years now and have written many articles on the subject. I have also given talks on the topic at various conferences. My aim is to make complex concepts accessible to a wider audience and help people understand this new and exciting world.