Emperor Investments used to be a part of the robo-advisor space but has recently stopped taking new customers.
Emperor Investments was a robo-advisor that used pure stock portfolios that were chosen by real human experts. Unfortunately, they are no longer taking new customers. But, there are several alternatives that fill your robo-advisor needs, such as Betterment, Ally, and Vanguard.
The unique proposition that Emperor Investment offered was the creation of pure stock portfolios, rather than ETFs or mutual funds like most other automatic investment advisors. Since they're no longer servicing retail customers, you might be wondering what your best options are now. While there may not be another robo-advisor available that focuses solely on stock investing, you should find strong alternatives for investing on your own.
Alternatives to Emperor Investments
Since Emperor is no longer taking new clients here are some worthy alternatives to look into.
Betterment
Betterment has no account minimums and is inexpensive. Plus, if your account is above $100,000, you can add access to financial advisors. It's important to point out Emperor Investments does not provide access to financial advisors.
Investing through Betterment is generally a passive activity. You can invest in both traditional and Roth IRAs, SEP IRAs and SEP 401(k)s.
Their proprietary algorithms make the process of creating a diversified portfolio a breeze. As a Betterment customer, you'll get the benefit of their risk tolerance assessment so your investments fit your needs. They'll even automatically rebalance your investments as time goes by and the markets adjust.
Read our full review of Betterment.
Wealthfront
Unlike Betterment, Wealthfront has only one pricing tier. However, like Betterment, Wealthfront will invest your money in low-cost ETFs
As with Betterment, there's no way to invest in individual stocks with Wealthfront. And Wealthfront doesn't technically offer socially responsible funds either. But you can tell Wealthfront companies that you'd like to remove from your portfolio through their Stock-level Tax-Loss Harvesting and Smart Beta.
Wealthfront does not provide access to financial advisors and has a $500 account minimum.
Get started with Wealthfront here.
Related: Betterment vs. Wealthfront: Which is the Better Robo-Advisor?
Vanguard
Vanguard is often thought of as the "do it yourself" brokerage. But they also offer a service that allows you to talk to a human advisor, it's called Vanguard Personal Advisor Services.  
You technically can invest in individual stocks with Vanguard, but they won't create custom stock portfolios like Emperor Investments did. Instead, their advisors will typically encourage you to invest in one of their low-cost index funds. And if socially responsible investing is important to you, you can do that with Vanguard through their ESG funds. 
The mutual funds you can purchase through Vanguard have low expense ratios, and their ETFs offer solid diversification. However, most of their funds do not offer automatic rebalancing like Betterment does. 
Unfortunately, the biggest downside with Vanguard Personal Advisor Services is its account minimum. You'll need at least $50,000 to use the service.
If you don't have that large of an account, you can still invest with Vanguard. You just won't be able to take advantage of their Personal Advisor Service. 
Related: Our Vanguard Personal Advisor Services Review: Have a Human Advisor Review Your Plan
M1 Finance
M1 Finance enables you to create your individualized portfolio with whatever combination of stocks and ETFs you prefer. Their Smart Money Management is free to use and provides easy automated investments. 
With M1 Finance, you have several options. You can utilize one of their professional portfolios or pick and choose how you'd like to invest. They even allow you to invest in fractional shares. A great perk is they don't charge any commissions or management fees for their IRAs. 
There's a bit more of a hands-on aspect with M1 Finance, you won't just answer a questionnaire and let them do all the work for you. Instead, you'll select "Pies" which are individual portfolios comprised of ETFs and stocks. You get full control over how many pies you have and how much of your investments are allocated to each one (socially responsible pie, technology-based pie, and more). 
Your investments are insured up to $500,000 by the SIPC with M1 Finance. They'll automatically reinvest your dividends for you.
See our review of M1 Finance here. 
TD Ameritrade
TD Ameritrade is a good choice for both newbies and seasoned investors. They offer investments in stocks, bonds, mutual funds, ETFs, options, and more. 
TD Ameritrade shines in the area of research and data, which is extensive and available to customers for free. There's a vast amount of educational material that you can access.
Their different trading platforms are provided for free to customers. These platforms include mobile trading, thinkorswim, and web platforms, so you can invest and research with ease. 
A cool feature of TD Ameritrade is its paperMoney simulator, found on the thinkorswim platform. It enables you to invest imaginary money for free, testing your investing strategies. It's a good way to learn how to utilize their platform and see how your investments would fare in real-time.  
When you're looking for customer support, you can use their 24/7 phone assistance. Plus, over 350 brick-and-mortar branches provide in-person support and guidance.
Disclosure: All opinions expressed are our own. We are compensated by some of the businesses that we review (e.g. TD Ameritrade).
Ally Invest
Ally Invest offers a wide variety of investments, including self-directed portfolios and cash-enhanced managed portfolios, with low fees. 
The robo-advisor option, which they call a "cash-enhanced managed portfolio" requires a $100 minimum deposit. They don't charge any advisory fees, annual fees or rebalancing fees. Their cash-enhanced managed portfolios are a mix of ETFs with built-in diversification. 
Ally Invest also provides a variety of managed portfolios to suit your particular needs. For example, you might choose their socially responsible portfolio. They also offer a tax-optimized portfolio, a "Core" portfolio, and an income portfolio consisting of higher-dividend yields. You'll customize your portfolio to your particular risk tolerance. 
If you prefer to include stocks and bonds in your portfolio, Ally's self-directed trading might be the better choice. 
Check out our full review of Ally Invest here. 
Fidelity
With Fidelity, you get free online stock, ETF, and options trades, and no minimum deposit on brokerage accounts. 
Fidelity is a low-cost, well-rounded brokerage that enables you to buy both domestic and international stocks, ETFs, options, mutual funds, and bonds. They even offer index funds with no expense ratios, lowering the fees you'd pay as an investor. 
With their longstanding track record of quality customer service, you can trust Fidelity investments. They back up all of their investment offerings with a ton of data and reliable research, which you can also access to help make the best decisions for your money. 
Fidelity is a solid option for investing, with a fairly user-friendly platform. 
In addition to those listed above, be sure to check out our complete list of the top robo-advisors. There's no reason to be afraid of investing on your own, even if you're a newbie. You don't have to settle for basic savings accounts; invest more to reach more potential growth in your future. 
Emperor Investments
There are a lot of robo-advisors out there. And they all do their best to prove that they're different. But, if we're being honest, most follow the same general approach. Not so with Emperor Investments. They've created a robo-advisor service that really is set apart from the crowd. 
While most robo-advisors invest in ETFs or mutual funds*, Emperor Investments uses pure-stock portfolios. Their computer algorithms create a list of potential stocks, which are then vetted by human experts. 
Their personalized stock portfolios are invested in dividend-paying stocks that provide passive income. Emperor Investments charges a 0.60% annual fee on their accounts. Since they don't invest in ETFs of index funds, Emperor Investments portfolios don't come with any hidden expense ratios. To get started with Emperor Investments, you'll need to make a minimum deposit of $500. 
What Is Emperor Investments?
Emperor Investments is a robo-advisor that takes a different approach to build their portfolios. While most robo-advisors invest their clients' money in ETFs or mutual funds, Emperor Investments portfolios are composed completely of hand-picked stocks. Emperor Investments favors stocks that pay out a regular dividend in addition to potential growth. 
When stocks pay dividends, Emperor Investments can automatically reinvest them into your portfolio. Like other robo-advisors, Emperor Investments provides goal-setting technology and automatic rebalancing on all their accounts. Let's dig a little deeper into how Emperor Investments works. 
How Does Emperor Investments Work?
Most robo-advisors use algorithms to create custom portfolios that match your risk profile. Emperor Investments uses technology as well. But, in their case, their algorithms identify stocks that have value and have a history of paying consistent dividends. 
But the screening process doesn't end there. Once their algorithms have identified good companies that can be purchased at a fair price, their human experts vet each stock before it can become part of their "Dream Team" of companies. 
Emperor Investments Portfolios
Emperor Investments believes that their two-step screening approach is one of the things that separates them from their competitors. Ogi, head of marketing at Emperor Investments, said, "Every other robo-advisor uses ETFs. We actually pick stocks to build portfolios."
The specific stocks that will be included in your portfolio will depend completely on your preferences and goals. Emperor Investments emphasizes that every customer will receive a personalized portfolio. 
Performance
A pure-stock portfolio sounds good on the surface. But can it outperform the portfolios that are offered by other robo-advisors? Emperor Investments says yes and you can view historical performance on their website. 
Also, keep in mind, the stock-heavy portfolios will perform better during years that the market is rolling. But, on down years, they could be hit harder than portfolios that include some bonds. 
Emperor Investments believes that a buy-and-hold investing strategy is best. And they also point out that dividend stocks can help provide stable income during down years. But those things are true. But, until more information becomes available, the jury is still out on how Emperor Investments portfolios will perform in comparison to traditional robo-advisors that use an asset allocation model. 
How Much Does It Cost to Use Emperor Investments?
Emperor Investments charges an annual fee of 0.6% of your investment portfolio. Before you start comparing their fee to other robo-advisors, it's important to understand that their pure-stock approach makes it difficult to compare apples to apples. 
With most robo-advisors, you'll pay the management fee plus the expense ratio of the ETF that your money is invested in. The ETF expense ratio is a "hidden cost" that you may not think about because it doesn't get as much attention. 
But because of Emperor Investments' pure-stock approach, you'll have no hidden ETF or fund cost. Emperor Investments prides themselves in their transparent pricing. And they say that when both costs are taken into account, they often turn out to be the more affordable choice. 
Emperor Investments bases their "0.44% hidden fees" number on the average ETF fee. However, it's important to point out that some of the best robo-advisors offer much more affordable funds and ETFs. 
For instance, all of Betterment's ETFs have an expense ratio below 0.15%. Wealthfront's offerings all have an expense ratio below 0.16%. And the average expense ratio on a Vanguard index fund is 0.10%. 
If you believe in Emperor Investments methodology, the 0.6% annual fee could well be worth the cost. But if you're looking for pure affordability, there are better options. 
How to Invest Money with Emperor Investments
To get started with Emperor Investments, you'll fill out a quick questionnaire. The questionnaire will ask your age, income, and how long you plan to hold your investments. 
You'll also answer a few questions about your financial goals. Once you've given Emperor Investments your personal information, you'll create your account. 
Creating Your First Goal
Once you've opened your account, you'll need to create a goal. You can create one or multiple goals, depending on your preferences. If you put "retirement" as your goal, Emperor Investments will nudge you to open a retirement account. Otherwise, you can stick with an individual account. 
As you're creating your first goal, you'll choose your risk level. And you'll also be able to select whether you do or don't want to reinvest your dividends. 
Then, Emperor Investments will show a list of stocks that they recommend for you based on the information you provided. If you like what you see, you'll click "complete your goal". And just like that, you've created your first goal. 
Funding Your Account
Once you've completed your goal, you'll need to link your bank account. You can do that one of two ways. If you use online banking, you can use your login credentials. If not, you can type in your account info manually. 
Once your bank account has been linked, you can make your first contribution. You can set up recurring contributions as well. Note that Emperor Investments requires a $500 minimum investment. 
That's it! Emperor Investments estimates that the entire process should only take about 10 minutes. 
Can You Take Your Money Out of Emperor Investments?
Yes, you can withdraw money from your Emperor Investments account at any time. 
Simply hover over your username and select "Withdraw" from the drop-down menu. Then simply tell Emperor Investments how much money you'd like to withdraw. 
Emperor Investments says that customers should allow seven business days for funds to arrive. 
Is Emperor Investments FDIC Insured?
Any cash that is held with Emperor Investments in a bank sweep account is FDIC insured. All other cash and securities are secured by SIPC insurance. SIPC coverage is the industry standard and includes coverage of up to $500,000. 
In addition to SIPC coverage, Emperor Investments provides supplemental insurance coverage to all their customers, purchased through Lloyds of London. The supplemental insurance policy covers up to $10 million per customer. In short, your money is very safe with Emperor Investments. 
Keep in mind, SIPC insurance does not cover you against market losses. It covers you in case Emperor Investments goes out of business and you can't get your money out. 
Is Emperor Investments Right For You?
Emperor Investments could be a good choice if you prefer stock investments over mutual funds. 
Are you a Warren Buffett junkie? Do you believe wholeheartedly in value investing and the buy-and-hold approach? If so, Emperor Investments might be the robo-advisor you've been waiting for.
Emperor Investments could also be a good fit for anyone who's a fan of dividend stock investing. But if you're a firm believer in the index fund or ETF approach, Emperor Investments isn't the robo-advisor for you. 
What are your thoughts on robo-advisors? 
*Mutual Funds and Exchange Traded Funds (ETF's) are sold by prospectus. Please consider the investment objectives, risks, charges, and expenses carefully before investing. The prospectus, which contains this and other information about the investment company, can be obtained from the Fund Company or your financial professional. Be sure to read the prospectus carefully before deciding whether to invest.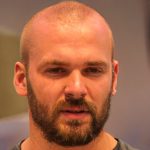 I'm an experienced and respected author in the field of cryptocurrency. I have written for numerous publications and am also been interviewed by major news outlets such as CNBC and Bloomberg. I speak at conferences worldwide. My vast knowledge and insight into the world of cryptocurrency has helped me become one of the most interesting and engaging authors in the space.