Several years ago, my husband and I decided to add "real estate moguls" to our resumes. Homes in the small college town where we lived were affordable. Also, rental prices were high and we could count on graduate students as potential tenants. Buying a rental property seemed like an excellent way to grow our portfolio and our wealth.
Unfortunately, we quickly hit a number of setbacks. Qualifying for a loan on a rental property was tougher than we anticipated. The houses in our price range required more work than we could afford. We weren't sure if we were prepared to handle maintenance and repairs for our prospective tenants.
In short, we ran smack dab into the sometimes costly realities of investing in real estate.
Fortunately for those of us who don't want to give up our mogul dreams, real estate crowdfunding has made real estate investing much more accessible for even the greenest of investors. My husband and I no longer have to qualify for a mortgage, scrape together a sizable down payment, and become de-facto supers to add real estate to our portfolio. We can use a crowdfunding platform like RealtyMogul instead.
RealtyMogul allows both accredited and non-accredited investors to add real estate to their investment portfolios. With affordable minimums as low as $1,000 and thoroughly vetted real estate projects to invest in, RealtyMogul can help you become a bona fide real estate investor.
Read our RealtyMogul review to learn what you need to know about investing in crowdfunded real estate:
What is Real Estate Crowdfunding?
Investing in real estate has long been a solid way to build wealth, and real estate crowdfunding is the newest entry in this well-established investment class. Crowdfunding is a method for a group of individual investors to pool their collective money to invest in more than each person can afford on their own.
In addition to opening up an investment class to more investors, there are a number of additional benefits to real estate crowdfunding.
To start, online crowdfunding platforms like RealtyMogul perform a great deal of due diligence on the projects they offer. That helps protect investors like you from bad deals that could lose you money. Such due diligence does mean you pay a little more in fees. (They have to pay the people checking up on these projects, after all). But it also means that you can feel confident about your real estate investment, even if you are not already an expert in realty.
The law also allows real estate crowdfunding to be advertised online. That's not the case for other types of pooled real estate purchases, like commercial property syndication. This is another way crowdfunding can reach smaller investors and help them reach their investment goals.
See Also: 6 Ways to Invest in Real Estate (from $10 to $100,000)
How RealtyMogul Works
Realty Mogul is a major heavy hitter in the online real estate crowdfunding space, and for good reason. The platform allows both accredited and non-accredited investors to put money into a variety of real estate investments. Investments such as apartment buildings, office space, industrial sites, self-storage, retail space, medical buildings, or hospitality establishments.
To understand exactly what your options are with Realty Mogul, you first need to know if you'll be investing as an accredited or non-accredited investor.
The Difference Between Accredited and Non-Accredited Investors
The Securities and Exchange Commission defines individual accredited investors as those who:
Earn an income that exceeds $200,000 a year or $300,000 if jointly filing with a spouse.
OR
Have a net worth that exceeds $1 million individually, not including any equity in their primary residence.
(Here's the full list of the qualifications required for accreditation.)
Everyone who is not yet earning $200,000-$300,000 per year or who has not quite hit the millionaire's club is considered a non-accredited investor.
Getting Started with RealtyMogul
When you sign up with the platform, RealtyMogul will ask you several questions to determine if you are an accredited or non-accredited investor. Your accreditation status affects which real estate projects you can invest in with RealtyMogul.
From there, you can begin to search through the investment options available to you on the site. You can browse through these options to learn the current funding, estimated return, type of property, the estimated hold period, and the minimum required investment.
Select an investment, and you can fund your account with however much money you intend to invest. You also have the option of either taking your distributions as income or reinvesting them. You receive distributions either monthly or quarterly, depending on which investments you choose.
RealtyMogul's dashboard allows you to track the performance of your investments and keep track of your distributions. The platform also produces and emails you quarterly investment reports and annual tax documents so you'll always have the information you need.
RealtyMogul's Investment Options
Accredited investors can make a single investment into a specific property, which the platform calls "Private Placement." Both accredited and non-accredited investors can invest in REITs.
In either case, RealtyMogul does a remarkable amount of due diligence about the projects that it offers on its platform. The website states that, on average, RealtyMogul accepts only one real estate opportunity out of every 1,000 deals they scrutinize.
Private Placement
With this investment, you will purchase shares in a RealtyMogul limited liability company (LLC). That LLC will invest in an LLC or limited partnership (LP) that holds the title to the actual real estate.
Don't let the multiple layers of LLC investment worry you. This allows the investment sponsors to minimize their overhead, and it offers you access to more investment opportunities. In addition, RealtyMogul streamlines its distribution reporting throughout the platform by offering LLC shares.
Private Placement offers you more control over your choice of investments than you get with a REIT. You can actually invest in individual properties that interest you.
RealtyMogul's due diligence on these projects include everything from boots-on-the ground inspection of the property to criminal background checks of the principles involved in the investments.
Private Placement investment horizons range from three to seven years, with minimum investments between $15,000 – $50,000.
REITs
RealtyMogul offers two types of REITs: MogulREIT I, which offers a variety of commercial properties, and MogulREIT II, which specializes in multi-family apartment buildings.
You can use retirement accounts to invest in both of these types of REITs. However, if you are investing through your retirement account, the minimum investment is higher. Retirement account investing has a minimum investment of $5,000, while non-retirement accounts have a minimum of only $1,000.
These Investments Are Not Liquid
It is important to remember that whether you are investing Private Placement projects or REITs, your investment is not liquid.
If you are investing in a specific property through Private Placement, you cannot expect to sell or trade your investment. However, it may be possible to resell your investment security through a private transaction, although such transactions are subject to various restrictions. Ultimately, don't invest any money in a Private Placement project that you can't afford to have tied up for the full investment timeline.
REITs are also illiquid investments, but RealtyMogul does offer a Share Repurchase Program. Through this program, the company can buy shares back from investors. The amount you can expect to receive through this program depends on how long you have held the stock, and you cannot resell in the first year of investment.
Fees
Unfortunately, RealtyMogul is somewhat cagey about how much you can expect to pay in fees. This is partially because the fees depend a great deal on what exactly you choose to invest in. The fee structures for RealtyMogul offerings will differ depending on which type of investment you choose–equity or loan–and the exact nature of the transaction.
That said, the FAQ section of the website states that RealtyMogul charges a 1% asset management fee, on top of the specific fees associated with whichever investments you choose. This means you need to be prepared to read the fine print on any of your RealtyMogul investments to know exactly what you will be paying in fees.
Related: Are Your Investment Earnings Being Undermined?
RealtyMogul Pros and Cons at a Glance
| Pros | Cons |
| --- | --- |
| Open to accredited and non-accredited investors | Private Placement investments are only available to accredited investors |
| Low minimum investment of $1,000 | Fees vary depending on the investment |
| Extraordinary due diligence in pre-vetting the projects you can invest in | Private Placement investments are completely illiquid |
| Simple process for investing in real estate | |
| Some limited liquidity available to REIT investors. | |
| Private Placement investments offer more control over the choice of properties than REITs | |
Is RealtyMogul Right for You?
Traditionally, only accredited investors and other top-hat-and-monocle type investors had access to commercial real estate investments. Which was a shame, because real estate is an asset class that has a lot to offer to everyone.
RealtyMogul makes it possible for smaller players to have a chance to invest in commercial real estate. If you have at least $1,000 to invest, can afford to have it tied up for a long investment horizon, and are willing to read the fine print to find an investment with fees you can live with, then RealtyMogul might just be the right investment for you.
Don't assume that income-generating real estate is out of your reach. Add real estate to your portfolio today with RealtyMogul.
Have you invested with RealtyMogul? Tell us about your experience in the comments!
Want My Free 31-Step Money Guide*?
Subscribe for free. Get my guide *31 Days to Improve Your Financial Life, welcome series, and regular Five Things digest. Join 30,000+ other followers.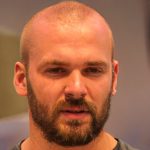 I'm an experienced and respected author in the field of cryptocurrency. I have written for numerous publications and am also been interviewed by major news outlets such as CNBC and Bloomberg. I speak at conferences worldwide. My vast knowledge and insight into the world of cryptocurrency has helped me become one of the most interesting and engaging authors in the space.