The IRDAI has recently issued a circular related to the health insurance products. This circular can be a great news for existing health insurance policyholders and future buyers, and may significantly enhance the benefits provided under a Health Insurance plan.
When it comes to health insurance, there is no one-size fits-all plan that you can rely on. Medical Insurance is a contract based policy with legal jargon thrown in.
Besides this, a Health Insurance policy has medical terminologies. Of the numerous medical insurance plans in the market, you may find that each one is unique in some way or the other, with its own benefits and limitations.
The IRDA's latest circular tries to mitigate these limitations and also aims to enhance the insurance coverage. The circular deals primarily with the guidelines on Standardization of Exclusions in Health Insurance Contracts.
IRDA's Latest Circular (2019-20) : Enhanced Health Insurance Benefits
The IRDA's latest guidelines for Health Insurance plans (2019-2020) can be classified primarily as below;
Inclusion of new diseases and health conditions
Insurance coverage with permanent exclusions
Standardization of definitions
Inclusion of Modern Treatment Methods
Insurer can't reject your claim after Moratorium period
Below is the latest (detailed) circular released by the IRDA;
Inclusion of new diseases and health conditions
IRDA has directed the Insurers to widen the scope of health insurance coverage offered to the Policyholders.
It has suggested the insurers to include new diseases and illnesses under the ambit of a health insurance policy.
Before the issuance of these new guidelines, an Insurer can exclude certain diseases permanently from the scope of a health insurance contract. Meaning, even if a policyholder gets diagnosed with such illnesses after taking a health insurance, the insurance cover is not available.
With the implementation of IRDA's new guidelines, we can expect some of the major diseases like Alzheimer's, Parkinson's, AIDS/HIV, morbid obesity, etc. to come within the scope of a health insurance contract.
However, an important point to note here is that this would be applicable for people who suffer from such illnesses after they have purchased the policy.
Also, the 'Waiting period' for life style conditions namely, Hypertension, Diabetes, Cardiac conditions is not allowed for more than 90 days except if these diseases are pre-existing and disclosed at the time of underwriting.
Insurance coverage with permanent exclusions
People suffering from certain major diseases like Epilepsy, HIV, Pancreatic diseases, Chronic Heart – Liver & Kidney diseases etc., find it very difficult to get a health insurance cover.
Almost all Insurers do not offer Insurance plans to customers who suffered from such illnesses, since it is tricky covering such ailments even after the specified waiting period of four years.
Now, such people will be able to get a health insurance cover with a permanent exclusion for their existing disease.
For instance, people who suffer from 'Alzheimer disease' can not get health insurance coverage at all. But with the introduction of these new guidelines a person suffering from it can get health coverage, but with a permanent exclusion for Alzheimer's.
Standardization of wordings & definitions
It is very to tough compare health insurance plans as the Insurers use non-standardized wordings, formats, definitions etc., especially related to illnesses, treatments and diseases excluded by them.
With the issuance of these new guidelines, the Insurers have to use standardized wordings and definitions, this can lead to less ambiguity among the policy holders.
Against each 'Exclusion' a code number has to be specified now. Insurers are directed to put in place operational and system procedures to capture exclusion code specific claim repudiations for the purpose of deriving data/information relating to exclusion wise repudiation of health insurance claims.
Inclusion of Modern Treatment Methods
The new guidelines also aim at the inclusion of advanced treatments such as the below ones within the scope of the health insurance policy.
Uterine Artery Embolization and HIFU
Balloon Sinuplasty
Deep Brain stimulation
Oral chemotherapy
Immunotherapy- Monoclonal Antibody to be given as injection
Intra vitreal injections
Robotic surgeries
Stereotactic radio surgeries
BronchicalThermoplasty
Vaporisation of the prostrate (Green laser treatment or holmium laser treatment)
IONM – (Intra Operative Neuro Monitoring)
Stem cell therapy: Hematopoietic stem cells for bone marrow transplant for haematological conditions to be covered.
Subject to product design, the Insurers can impose 'Sub-limits' for any of the above treatments and/or exclusions. Insurers may also endeavor to cover any other modern treatment methods within the scope of a health insurance policy.
Insurer can't reject your claim after Moratorium period
Health insurance companies will not be able to reject your claims if you have continuously been covered for at least eight years. The health policy would be incontestable except for proven fraud or any permanent exclusions.
These guidelines can be extremely beneficial for the existing customers as well as potential health insurance buyers. But, enhanced health insurance cover will come at a cost. We can expect a corresponding hike in premiums from insurance companies.
Applicability of new guidelines!
Any new product introduced by an insurer (on or after 01st October,2019) will have to comply with the above mentioned guidelines. The Insurers also need to align their existing products with these guidelines by October 2020.
A word of advice : Kindly note that having a health insurance plan is not the end of your 'medical insurance' planning. In fact, it is your first-line of defense only. Considering the ever-increasing medical treatment expenses, you have to plan for a mediclaim /family floater + a Super top up plan + an Emergency fund for unforeseen consequences. Don't depend entirely on health insurance plans alone!
Continue reading :
(References : IRDA Circular & Moneycontrol.com) (Post first published on : 08-November-2019)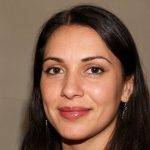 Dallin Lynch advises entrepreneurs and companies trying to enter the cryptocurrency market. Along with running a successful blog and podcast, I also talk about cryptocurrency. I like to travel, play tennis, and spend time with my family in my free time.