If death is certain, can insurance be optional? If life is unpredictable, insurance can't be optional. As an earning member of a family, having adequate life insurance cover is a must. That's the basic building block of Financial Planning Pyramid. 
Term Insurance plans are typically focused on providing life cover to individuals who are healthy. But, we do have large segments of the population who have been diagnosed with one (or) more lifestyle related conditions or other health ailments. They find it very difficult to get alife cover under a term plan.
According to the World Health Organization (WHO), India had 69.2 million people living with diabetes in 2015 and 98 million people in India may have type 2 diabetes by 2030.
The National Family Health Survey (NHFS-4) estimates that in the age group of 15 to 49 years, 10.5% of urban women and 13.2% of urban men are afflicted by high blood sugar levels. It further estimates that in the same age category, 9.6% of urban women and 15.1% of urban men are affected by high blood pressure.
These individuals not only have to work towards maintaining their health, but feel vulnerable with no protection cover. 
To cater to this need-gap, ICICI Prudential has recently launched a new Term Life insurance plan called 'Precious Life Plan'.
In this post let us understand – What is a Term Life Insurance plan? How does a Term Plan work? What is Ipru's Precious Life plan? How it works? What are the features of ICICI Prudential Precious Life Term plan?
What is a Term Life Insurance Plan?
Term insurance is the simplest and most fundamental insurance product. These plans are designed to ensure that in the event of the policyholder's death, the family gets the sum assured (the cover amount). Term plan provides risk coverage for a certain period of time (policy term/duration).
If the insured dies during the time period specified in the policy and the policy is active – or in force – then a death benefit will be paid. It is the cheapest form of Life insurance in terms of premium.
What is ICICI Pru's Precious Life Plan?
The company (IPru) claims that ICICI Prudential Precious Plan is the industry's first term plan specifically designed for customers who find it difficult to get access to life cover due to existing health conditions like diabetes, high blood pressure (BP), high cholesterol, obesity or even those who have successfully recovered from Cancer or any other surgeries.
Individuals with existing health conditions can get Life cover under the Precious Life plan (subject to Company's underwriting guidelines).
Features of ICICI Pru's New Term Plan 'Precious Life'
Below are the key features of IPru Precious Life Term Plan;
Minimum Age at entry : 18 years
Maximum age at entry : 65 years
Coverage available till : 70 years
Minimum basic sum assured (BSA) : Rs 2 lakhs
Maximum basic sum assured (BSA) : No Limit
Policy term : 5 to 40 years
Premium Payment Term : Single, Regular or Limited
Limited Premium Payment Term : 5 years or 10 years.
Minimum Premium amount : Rs 2,400.
It is available through OFFLINE mode only (as of now).
Benefit options : i) Life Option & ii) Life Plus option
Death Benefit Payout Options: The premium for the policy will vary based on the Death Benefit payout option chosen;

Lump sum
Income
Lump sum & Income
Increasing Income

Special Loyalty Discount on Premium : The existing customers of ICICI Pru Life can get a discount on the first year's premium for this product. The discount will be 5% for Regular Pay policies and 2% for Limited Pay policies. This discount will not be applicable from second year onwards. Also, lower premiums are charged for non-tobacco users.
Medical Tests : The Insurer will bear the costs of medical examination and the policyholder will get access to medical reports.
Optional Rider : Accidental Death Benefit (ADB) rider is available.

ADB Minimum Limit : Rs 1 lakh
ADB maximum limit : Rs 2 crore (or) subject to a maximum limit as per the Company Underwriting Policy.

There is no maturity, paid-up value or survival benefit available under this product.
Benefit options under ICICI Pru Precious Life Term Plan
Based on your protection need, you can choose one of the below options:
Life Option
Life Plus Option
Precious Life Plan – Life Option : On unfortunate death of the Policyholder, Insurer will pay the Death Benefit to nominee/ legal heir. Death Benefit is the Sum Assured chosen by Policyholder. The policy will terminate on payment of this benefit.
Life Plus Option : In addition to the Death Benefit, the Insured is also covered for Accidental Death (AD) Benefit. In case of death due to an
accident, Insurer will pay to policyholder's nominee/ legal heir – AD Benefit as lump sum. The policy will terminate on payment of these benefits.
ICICI Pru New Term Plan 'Precious Life' & Death Benefit Payout Options
The Death Benefit payout option has to be selected by the applicant at Policy inception. The Death Benefit can be paid to nominee/ legal heir as:
Lump sum

: The entire benefit amount is payable as a lump sum.

Income

: Death Benefit amount will be payable in equal monthly installments in advance for 5, 10 or 15 years as chosen by the Policyholder at the time of policy inception. Monthly income as a percentage of Death Benefit will be paid out as below:
Lump sum & Income

: The percentage of the Sum Assured to be paid out as lump sum is chosen at inception. The balance Sum Assured will be paid out in equal monthly installments in advance for 5, 10 or 15 years as chosen by policy holder at inception.

Increasing Income

: The benefit amount is payable in monthly installments for 10 years starting with 10% of the benefit amount per annum in the first year. The income amount will increase by 10% per annum simple interest every year thereafter.

At the time of claim or thereafter, your nominee/ legal heir will have the option to convert all or some of his monthly income into a lump sum. The lump sum amount will be the present value calculated at a discount rate of 5% p.a.
Precious Life Term Plan – How it works – Example
Tarun is an IT engineer who led a happy life with his wife and two children. He was diagnosed with diabetes at an age of 40. He realised that along with making changes to his lifestyle he also needs to ensure the financial well-being of his family. Knowing that getting a regular term plan with his health problem would be cumbersome, he decides to get ICICI Pru Precious Life Term Plan.
He takes life cover of Rs 50 lakhs for policy term of 20 years. He chooses Regular Pay option and Lump Sum Death Benefit Payout option for which he pays yearly premium of Rs 9,750.
In case of Tarun's death during the policy term, his family will receive a lump sum payout of Rs 50 lakhs.
ICICI Prudential iProtect Smart Vs Precious Life Term plan
iProtect Smart is an online regular Term plan from ICICI Pru. Precious Life plan is a term plan for individuals with existing health conditions.
An individual who has been cured and recovered from Cancer may not be able to get a life cover under iProtect Plan. But, the same individual can get the term cover under Precious Life plan (subject to underwriting).
As per the above example, Tarun who is diabetic, has to pay a premium of around Rs 9,750 for a Rs 50 lakh 'Precious life' policy.
A Rs 50 lakh basic cover under iProtect Smart with a policy term of 20 years for a 40 yer old healthy male (without any existing health condition) is available at Rs 7,253.
Tarun may not be able to get life cover under iProtect Smart plan and has to pay around Rs 2,500 more to get term plan under 'Precious Life'.
My Opinion
If you are an individual with existing health condition, it is even more important to get adequately covered with a Term Insurance plan.
You can first try buying a regular term plan (preferably an Online plan) from any Life insurer of your choice. In case, you are not able to get a Term plan, you can then consider buying 'Precious Life' plan.
Also, make sure you put sincere efforts to improve your overall health and are covered with a Medical Insurance plan as well.
Continue reading :
Top 5 Best Online Term Life Insurance Plans 2020 | Comparison & FAQs

How Smoking impacts your Life Insurance Policy?

IRDA Claim Settlement Ratio 2017-18 Data | Top 10 Life Insurance Companies based on CSR

Are you suffering from Diabetes or Hypertension? Let Health insurance take care of your worries
(Kindly note that ReLakhs.com is not associated with ICICI Prudential Life Insurance. This review is not a paid/sponsored one. We have not received any monetary benefit for publishing this article.)
(Reference : IPru Precious Plan Product Brochure) (Post first published on : 18-November-2019)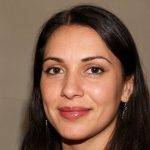 Dallin Lynch advises entrepreneurs and companies trying to enter the cryptocurrency market. Along with running a successful blog and podcast, I also talk about cryptocurrency. I like to travel, play tennis, and spend time with my family in my free time.