Every year, IRDA (Insurance Regulatory & Development Authority) publishes Incurred Claims Ratio (ICR) data in its annual report. ICR is one of important factors that you can consider when shortlisting a health insurance plan.
What is Incurred Claims Ratio (ICR)?
Incurred Claims Ratio is nothing but the total value of all claims paid by the health insurance company divided by the total amount of premium they collected in the same period. Incurred Claims Ratio indicates the company's ability to pay the claims.
As an example a 80% incurred claims ratio means that for every Rs 1000 of premium earned in a given accounting period, Rs 800 is paid back in the form of benefits (claims). Incurred Claim ratio is the ratio of the claims settled to the premium received.
So, how to analyze the ICR data? Whether a Non-life Insurance company which has say ICR of 110% is better than a company which has incurred claims ratio of say 75%?? Let us now understand this point.
If ICR is greater than 100%, it means that the company has given more money away as claims than what it has collected as premium. This is not good for the company.
If ICR is less than 100% say in the range of 60% to 90%, it means that the health insurance company has given lesser amount as claims than what it has collected. It means that they are making profits.
If ICR is very low say less than 40%, it means that either the company is charging higher premium rates than its peers and making huge profits (or) it has a good pool of low-risk (may be youngsters) profile individuals as clients (or even both).
Hence it is better to be with an insurance company which has neither high nor low incurred claim ratio. I believe that the ideal ratio (percentage) range can be anywhere between 60% to 90%.
Claim Settlement Ratio Vs Incurred Claims Ratio
The main difference between Incurred Claims Ratio and Claim Settlement ratio is – Incurred Claim ratio is the ratio of the claims settled to the premium received. Claim Settlement Ratio (CSR) is the ratio of claims approved to total claims made (received). The higher the CSR the better. Same is not the case with ICR.
Non-Life Insurance companies provide products under various segments like Motor, Health, Home, Personal Accident, Travel, Marine and other types of Insurances. In this post, we are analyzing the ICR details of Health Insurance vertical only. Also, note that Health insurance plans are primarily offered by Non-life insurers and also by stand-alone health insurance providers.
Health Insurance Business in India 2018-1
9
At the end of March 2019, there are 70 insurers operating in India; of which 24 are life insurers, 27 are general insurers, out of which 7 are Standalone health insurers exclusively doing health insurance business.
Insurance Penetration & Density
The penetration of non-life insurance sector in the country has gone up from 0.56 in 2001 to 0.97 in 2018 (0.93 in 2017). Its density has gone up from USD 2.4 in 2001 to USD 19.0 in 2018 (18 in 2017). (Insurance penetration is measured as the percentage of insurance premium to GDP, insurance density is calculated as the ratio of premium to population (per-capita premium.))
Trend in Premium Collection
The general insurance industry including Standalone Health Insurers underwrote total direct premium of Rs 169448 crores in India for the year 2018-19 as against Rs 150662 crores in 2017-18, registering a growth rate of 12.47% as against 17.59% growth rate recorded in the previous year.
The public sector insurers exhibited growth of just 1.28% in 2018-19, over the previous year's growth rate of 12.58 percent. The private general insurers registered a growth rate of 24.25 percent as against 21.59 percent growth rate during the previous year.
Stand-alone Insurers have registered a growth rate of 36.56% in 2018-19 against 41.93% in 2017-18.
ICICI Lombard continued to be the largest private sector general insurance company, with market share of 8.55 percent in the current year against a market share of 8.20 percent in the previous year. Bajaj Allianz is the second largest Insurer.
The market shares of all the public sector insurers except Oriental Insurance has decreased from previous year.
Below is the data of share of top 5 states in distribution of Health Insurance Business;
Health Insurance Incurred Claims Ratio 2018-19 | Latest IRDA Data
Below is the overall Incurred Claim Ratio data of General and Health Insurers;
The overall Incurred Claims Ratio of public sector insurer for Health insurance vertical is 107% in 2018-19. This clearly a not a good sign but slightly better than previous year's data.
The overall Incurred Claims Ratio of private sector insurer for is 75.85% in 2018-19.
Whereas, the stand-alone health insurers have a low ICR of around 60%.
Best Health Incurred Claims Ratio 2018-19 Data
Let's now look at insurer-wise latest health insurance incurred claims ratio 2018-19 details ;
Below are the details of Stand-alone Health Insurers' incurred claims ratio during 2018-19;
The incurred claims ratio of all four public sector General Insurance companies has been more than 100% in 2018-19 as well.
The incurred claims ratio of the Private Sector non-life insurance companies (health insurance vertical) was 76% during 2018-19 compared to 71% in 2017-18.
The incurred claims ratio of the stand-alone Health Insurance companies was 61% during 2019 which is higher than the previous year ratio of 59%. The average ICRof SAHI companies has been increasing over the last few years.
As far as Private General Insurance companies are concerned, the ones which have reasonable and are close to total average ICR (avg ICR of all Pvt companies is 76%) have been highlighted in GREEN.  You may prefer buying health insurance policies from these companies.
The stand-alone ones or the specialized health insurance companieslike Apollo Munich, Aditya Birla, Max Bupa, Religare & Star Health have decent Incurred Claims Ratio which is around 60%. So, these can be preferred to other ones when buying a mediclaim or family floater health insurance plans.
(The data of the new Insurers Acko, DHFL, Edelweiss, Reliance Health & Go Digit have not been considered for the analysis.)
Top 11 Best Health Insurance Companies for 2020
Below are the best Health Insurance Companies based on Incurred Claims Ratio 2018-19 ;
HDFC Ergo
Apollo Munich
Star Health Insurance
Royal Sundaram
ICICI Lombard
Religare
Max Bupa
SBI General
TATA AIG General Insurance
Cigna TTK
Aditya Birla Health Insurance
---
Latest Related Article : IRDA Life Insurance Claim Settlement Ratio 2018-19 Data | Top 10 Life Insurance Companies based on CSR
---
How to buy best Health Insurance plan/policy?
When it comes to health insurance, there is no one-size fits-all plan that you can rely on. Medical Insurance is a contract based policy with legal jargon thrown in. Besides this, a Health Insurance policy has medical terminologies. Of the numerous medical insurance plans in the market, you may find that each one is unique in some way or the other, with its own benefits and limitations.
The Incurred Claim Ratio (or) Claim Settlement Ratio can help you in shortlisting the best health insurance companies but you have to do a lot of research to identify the right and best health insurance plan which suits your requirements. You have to make a comparison of health insurance plans offered by multiple companies. This is where I believe that health insurance comparison websites could be beneficial.
Kindly note that having a health insurance plan is not the end of your 'medical insurance' planning. In fact, it is your first-line of defense only. Considering the ever-increasing medical treatment expenses in India, you have to plan for a mediclaim /family floater + a Super top up plan + an Emergency fund for unforeseen consequences. Don't depend entirely on health insurance plan alone!
Continue reading :
11 vital factors to consider when choosing the Best Health Insurance Plan!

Enhanced Health Insurance Benefits – IRDA's latest Guidelines (2019-20)

Best Family Floater Health Insurance Plans – Details, Checklist & Comparison

Top 5 Best Online Term Life Insurance Plans 2020 | Comparison & FAQs

Health Insurance Tax Deduction FY 2019-20 / AY 2020-21 | Income Tax Benefits u/s 80D
Actually, Claim Settlement Ratio can be a better indicator than ICR for shortlisting best health insurance companies. But IRDA does not publish CSR details for Health Insurance in its annual report. The CSR details are available in respective company websites.
(Data Source : IRDA Annual Report 2018-19) (Post first published on : 18-December-2019)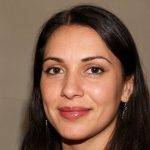 Dallin Lynch advises entrepreneurs and companies trying to enter the cryptocurrency market. Along with running a successful blog and podcast, I also talk about cryptocurrency. I like to travel, play tennis, and spend time with my family in my free time.