Insurance Regulatory Development Authority (IRDA) has recently released its Annual report for 2018-19. Based on the annual report, I had listed down Top 10 Best best Life Insurance companies. The criteria for the selection is Individual Death Claim Settlement Ratio 2018-19.
What is Death Claim Settlement Ratio w.r.t Life Insurance?
Claim settlement is one of the most important services that an insurance company can provide to its customers. Insurance companies have an obligation to settle claims promptly. For instance, if a life insurance company receives 100 death claims and settles 96 of them, the claim settlement ratio of that company would be 96%. We can also calculate Claim Settlement Ratio based on benefit/claim amount paid.
Insurance Penetration & Density
The penetration of Life insurance sector in the country has gone up from 2.15 in 2001 to 2.74 in 2018. But, the percentage of penetration have been decreasing when compared to the decade back levels. Its density has gone up from USD 9.1 in 2001 to USD 55 in 2018.
(Insurance penetration is measured as the percentage of insurance premium to GDP, insurance density is calculated as the ratio of premium to population (per-capita premium.))
Life Insurance Business in India in 2018-1
9
At the end of March 2019, there are 70 insurers operating in India; of which 24 are life insurers, 27 are general insurers, 7 are Standalone health insurers exclusively doing health insurance business and 12 are re-insurers including foreign re-insurers branches and Lloyd's India.
In life insurance business, India is ranked 10th among the 88 countries, for which data is published by Swiss Re. India's share in global life insurance market was 2.61 percent during 2018.
Life insurance industry recorded a premium income of Rs 5,08,132 crore during 2018-19 as against Rs 4,58,809 crore in the previous financial year, registering growth of 10.75 percent
The Private sector insurers posted 21.37 percent growth (19.15 percent growth in previous year) in their premium income, LIC recorded 6.06 percent growth (5.9 percent growth in previous year).
Single premium products continue to play a major role for LIC as they contributed 32.89 percent of LIC's total premium income (33.48 percent in previous year). In comparison, the contribution of single premium income in total premium income during 2018-19 was 18.04 percent for private insurance companies (15.58 percent in previous year).
The Unit-linked products (ULIPs) registered a growth of 17.42 percent premium from Rs 64,850 crore in 2017-18 to Rs 76,152 crore in 2018-19. On the other hand, the growth in premium from

traditional life insurance products

was at 9.65 percent.
On the basis of total premium income, the market shares of LIC decreased from 69.36 percent in 2017-18 to 66.42 percent in 2018-19. The market share of private insurers has increased from 30.64 percent in 2017-18 to 33.58 percent in 2018-19.
During the financial year 2018-19, the life insurance industry reported a profit after tax of Rs 8,435 crore as against Rs 8,511 crore in 2017-18. Out of the twenty-four life insurers in operations during 2018-19 twenty companies reported profits. The LIC of India reported a profit after tax of Rs 2,688 crore.
Life Insurance
Individual Death Claims Data (2018-19)
In the year 2018-19, the life insurance companies had settled 8.43 lakh claims on individual policies, with a total pay-out of Rs 17,365 crores. The number of claims repudiated was 6,372 for an amount of Rs 539 Crores and rejected was 3,697 for an amount of Rs 25.18 cr.
As per the IRDA Claim settlement ratio 2018-19 data, LIC was at 97.79 % as at 31.03.2019 when compared to 98.04% as at 31.03.2018.
For private insurers, settlement ratio had increased from 96.64% during the financial year 2018-19 when compared to 95.24% during the previous year.
In terms of the duration of settlement of claims arising out of death, private insurance companies were significantly faster than LIC.  The IRDAI annual report shows that private insurers settled 59.73% of individual claims in less than three months as compared to 46.78% by LIC last fiscal. In the six-month period though, LIC overtook the private players by settling 36.03% of the total claims. Such a percentage was 18.58% for private insurers.
Latest IRDA Claim Settlement Ratio 2018-19 data
Below is the latest Life insurance death claim settlement ratio based on IRDA's 2018-2019 annual report;
How to read above IRDA Claim Settlement Ratio 2018-19?
Let me now explain on how to understand the numbers given in the above table. Let us consider Sl.No. 5 which has data regarding LIC. During the period 2018-19 the total number of claims (no of policies) received by LIC of India are 7,50,950. This is inclusive of last period's pending claims (if any) and this period's (2018-19) claims that are booked or intimated.
7,34,328 policies out of total 7,50,950 policies were settled during the period 2018-19. This translates into a death claim settlement ratio of 97.79% for LIC.
The total claim amount (Benefit Amount) paid on LIC policies during 2018-19 was Rs 13,503 Cr. Out of which Rs 12,872 crore worth of claims were settled.
As per the above explanation LIC gets 97.79/100. So, what happened to 2.21% (100-97.79%) of claims (no of policies)?
These claims fall under the category of claims repudiated or pending or written back. (Repudiated means Claim rejected. Pending are yet to be settled and Written back claims are 'sent back for more information.)
Which Life Insurance Company has the Best Death Claim Settlement Ratio in 2019?
As per the latest IRDA Annual Report 2019 – TATA AIA has the best death claim settlement ratio which was at 99.07%.
Tata AIA, HDFC, Max Life and ICICI Pru are ahead of LIC in settling individual death claims .
Top 10 Best Life Insurance Companies 2020
The top 10 best Life Insurance Companies based on IRDA claim settlement ratio 2018-19 data are;
TATA AIA Life Insurance
HDFC Life
Max Life
ICICI Prudential Life
LIC
Reliance Nippon
Kotak Life
Bharati Axa
Aditya Birla Sunlife
Exide
Important Points to ponder upon
The claims settlement ratio does not talk about the type of policies i.e., whether the claims received were Term insurance plans or endowment or money back plans.
Before buying any type of plan, do look at the company's Claim Settlement Ratio. But kindly note that Claim ratio is just one of the factors and not THE factor when buying a Life Insurance Policy.
You can notice that in the above claim settlement table, the average claim settlement amount done by LIC is just around Rs 1.75 lakh and whereas by Aegon it is above Rs 15 lakhs. LIC has been giving prime importance to endowment and money-back policies. New-age life insurance companies like Aegon aggressively sell high sum assured Term plans.
Though Claim Settlement record is one of the important factors while choosing your life insurance plan, it is advisable to go for only Term Insurance, if your requirement is to get adequate life insurance cover. You can opt for a Term plan based on the claim settlement record. The other deciding factors can be cost of premium, features, optional riders, quality of service and your comfort level with the Brand. (You may like reading : Best Term Insurance Plans 2020).
In fact, you can buy a Life Insurance plan from any Insurer of your choice. But, do not hide any facts while filling the proposal form. This will ensure that your claim (in any unfortunate event happens) is settled.
As per the recent amendment to Section 45 of the Insurance Act, If your policy is 3 yrs old, no matter what happens, the life insurance company will not be able to deny the claims. So, your life insurance company has only 3 years in hand to reject the policy based on any mis-representation or mis-statement. Once 3 policy years are completed then the life insurance company has to settle the claims and can not reject them.
Most of the insurance companies cite incomplete documentation or concealment of facts as a reason for rejecting the claims. Hence, while buying a life insurance it is of utmost importance that you furnish accurate information and ensure that all paper work is in place.
Continue reading :
Top 5 Best Online Term Life Insurance Plans 2020 | Comparison & FAQs
How much Term Life Insurance Cover do I need? | Online Insurance coverage Calculator
Traditional Life Insurance Plan – A terrible Investment option?
Best Family Floater Health Insurance Plans 2020
Latest Health Insurance Incurred Claims Ratio 2018-19 Data | Top Health Insurance Companies List
(Image courtesy of Stuart Miles at FreeDigitalPhotos.net) (Source & Reference : IRDA Annual Report 2019) (Post first published on 19-December-2019)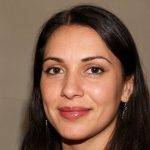 Dallin Lynch advises entrepreneurs and companies trying to enter the cryptocurrency market. Along with running a successful blog and podcast, I also talk about cryptocurrency. I like to travel, play tennis, and spend time with my family in my free time.